We are proven to do great things for hospitals.
Our patented technology inspires patient engagement and safety. The gentle reminders visually communicate hand hygiene status and provide actionable insights with sophisticated data intelligence.

You want more data?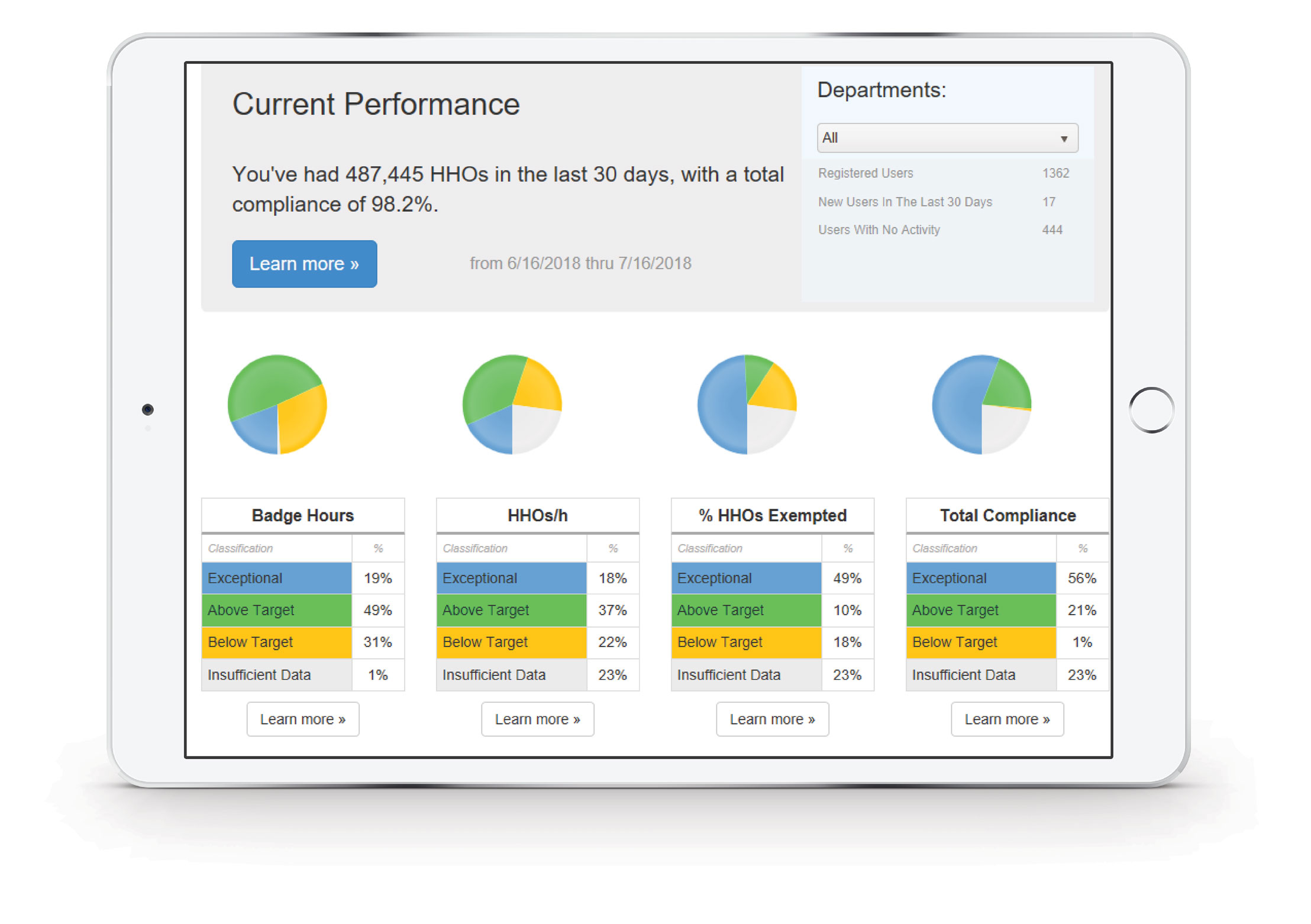 We can do that. The BioVigil Data Suite, with a configurable dashboard, provides on demand intelligence and actionable insights about your hospital's compliance and clinical work flows. Most noteworthy, these insights are color-coded and available in easy to read graphs, making it simple to track compliance history and create efficient workflows.
---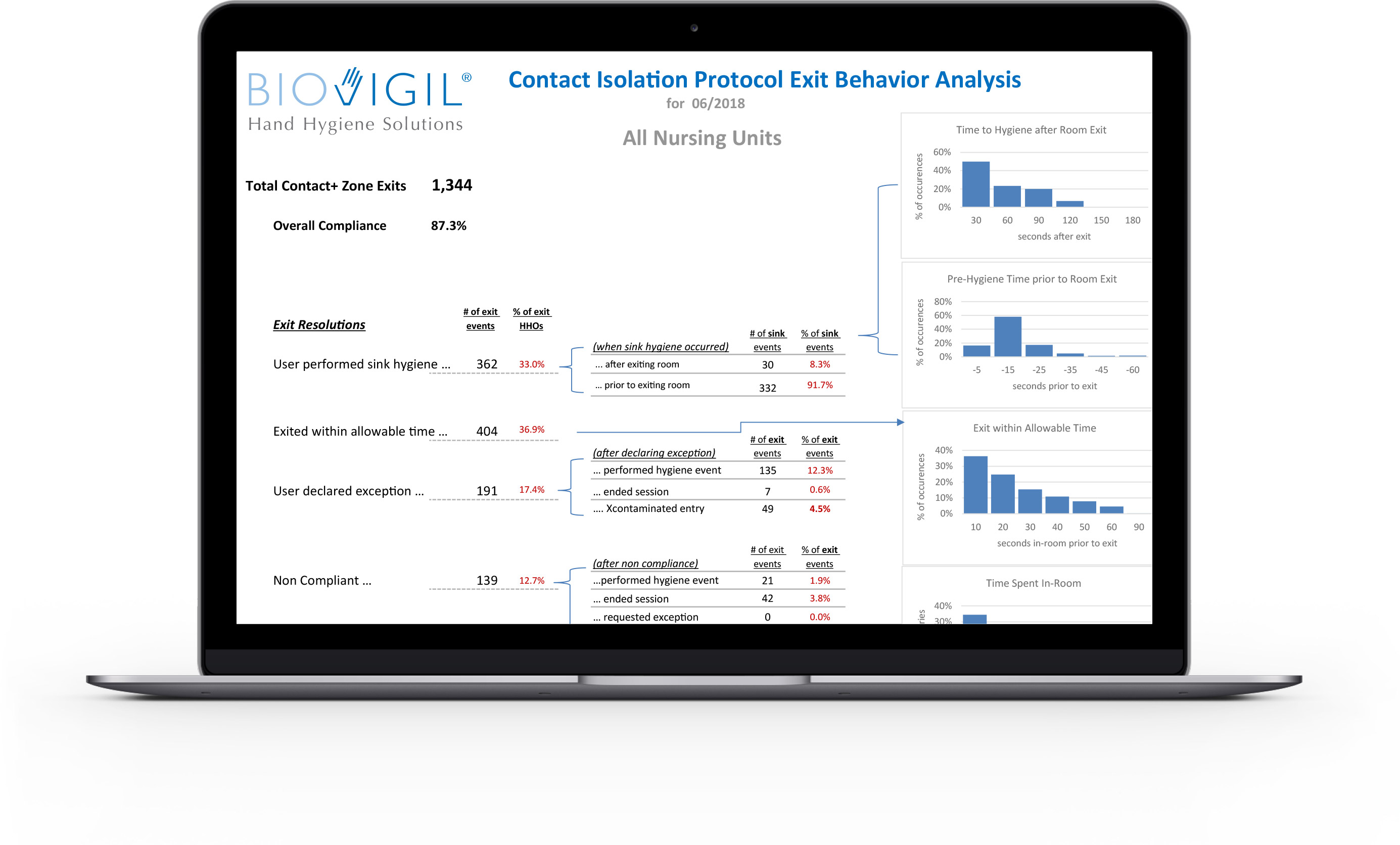 The BioVigil Data Suite also has customizable scope and permissions, along with traceability. We partner with our customers to provide the most impactful standard and custom reports, ad hoc or scheduled delivery.
Even more, our data analysts hold monthly meetings with your team to discuss analytics, introduce new data points, and review findings.
Get alerted to patient cross-contamination engagements
Drive meaningful hand hygiene compliance results
Optimize clinical workflow
See duration of staff room visits
Capture actual (not calculated) compliance following in-room WHO moments